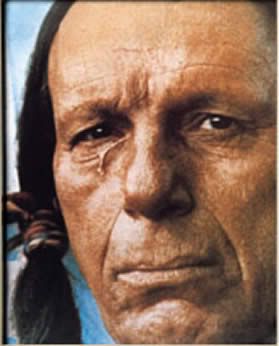 You'd be cryin' too if you
were a Luke Hughes fan.
Despite seemingly outplaying his main competitors for the utility (substitute) player off the bench, the Minnesota Twins designated Aussie prospect Luke Hughes for assignment to the AAA Minor League camp this. This means holdover from last year, boring-but-steady Matt Tolbert will take over that role to start the season.

Fact is, Luke tailed off badly for the last 9 days. He ends spring training with a .246/.265/.569 line while striking out 17 times in 65 at-bats. Lawdy mama! Meanwhile, Tolbert acquitted himself quite nicely, and at just the right time! He produced a  .316/.372/.395 that very likely saved his bench-warmin' hide.

Here's Hughes' first Major League home run, in his first at-bat, a "110 Meter" blast, as phrased by the Aussie sportscaster!
 
I love what Hughes could bring to the team. He could come off the bench and be an actual, right-handed, long ball threat in a pinch hitting situation. He could play third, first, second, and a corner outfield position.
And
he talks authentic Australian, without resorting to those dreadful, cliche "shrimp on the barbie," or "crikey" references that actor
Paul Hogan
spawned.
But Tolbert does all of the above, other than the talking thing. And there's this: do we really want a developing young guy warming the bench, getting stale? He'll do better fine-honing those skills with the leather at Rochester (AAA), no? Hopefully, young Luke will come back to claim his rightful place, and save the emp...er, Twins fans from having the spectre of an entire season of the pedestrian Tolbert. One injury away...

Until, then, as Herb used to say,
"...
and the count rides along
."
TT